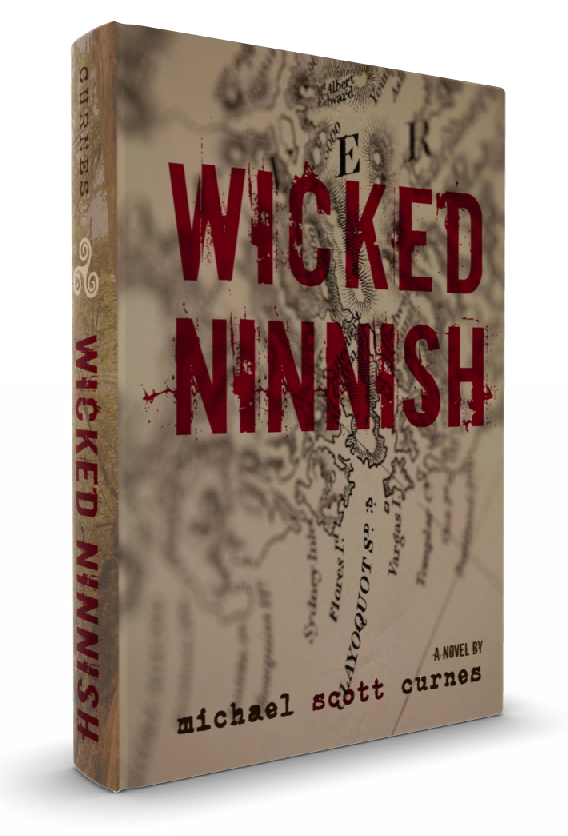 Curnes's gift for description is evident in his striking portrayal of the singular setting of Wickaninnish Island and its inhabitants—"an Eden so lush, tranquil, and pristine." The story unfolds in the aftermath of British Columbia's War in the Woods, a 1993 showdown between loggers and environmental activists.

From a 2021 Booklife Review of Wicked Ninnish
Book Trailer
This fourth fiction novel by Michael Scott Curnes published by Inkwater / IngramSpark in the Fall of 2020, promptly picked up the Royal Dragonfly Book Award for LBGTQ Fiction, the Bronze medal from the 2021 Reader Views Literary Awards and was a Fiction Finalist in the 19th Annual American Book Fest Book Awards.
(From the Back Cover)
Into a tenuous calm left behind by the War in the Woods — which pitted environmentalists against loggers, and resulted in the largest, mass arrest in Canadian history — paddles thirty-something Heritage Warren Carter III, heir to the Carter Pulp & Paper empire. As a test of his loyalty, and with his inheritance on the line, he's been dispatched to break a logjam in stalled timber negotiations, and to fix a management problem at the swanky Headlands Lodge. His ailing grandfather has millions riding on both ventures.
With his new kayak packed with gear, and his head crammed with schemes, Heritage pursues his own mission to halt the decades of damage his grandfather's companies have inflicted on the rainforest. First, though, he must limb the deadwood off the family tree, outwit a half-dozen witches and deal with a 15-year-old terror named Aidan — also known as "Satan with an A."
Buy Now